Extra Care For Your Little One's Eyes
Your child's vision is crucial as they grow, helping them as they read and learn. Our team offers comprehensive eye exams to help keep your child's vision working at its best.
We provide our exams in a comfortable environment where we can teach your child about the importance of their vision. Visit Family Vision Care; we can help care for your child's eye health and vision.
Good Vision Is Essential as Your Child Develops
The first 18 years of your child's life are full of constant growth and learning as they go through school and interact with others. Your child's vision is essential as they learn, read, draw, and play, developing alongside them as they grow.
With how important your child's vision is, an undiagnosed eye condition can affect their development. Vision problems can make learning difficult and stressful, affecting your child's academic performance.
These problems can impact your child's development. We can identify these eye conditions during a comprehensive eye exam. Common vision problems in children include:
Amblyopia (lazy eye)
Astigmatism
Hyperopia (farsightedness)
Myopia (nearsightedness)
Strabismus (crossed eyes)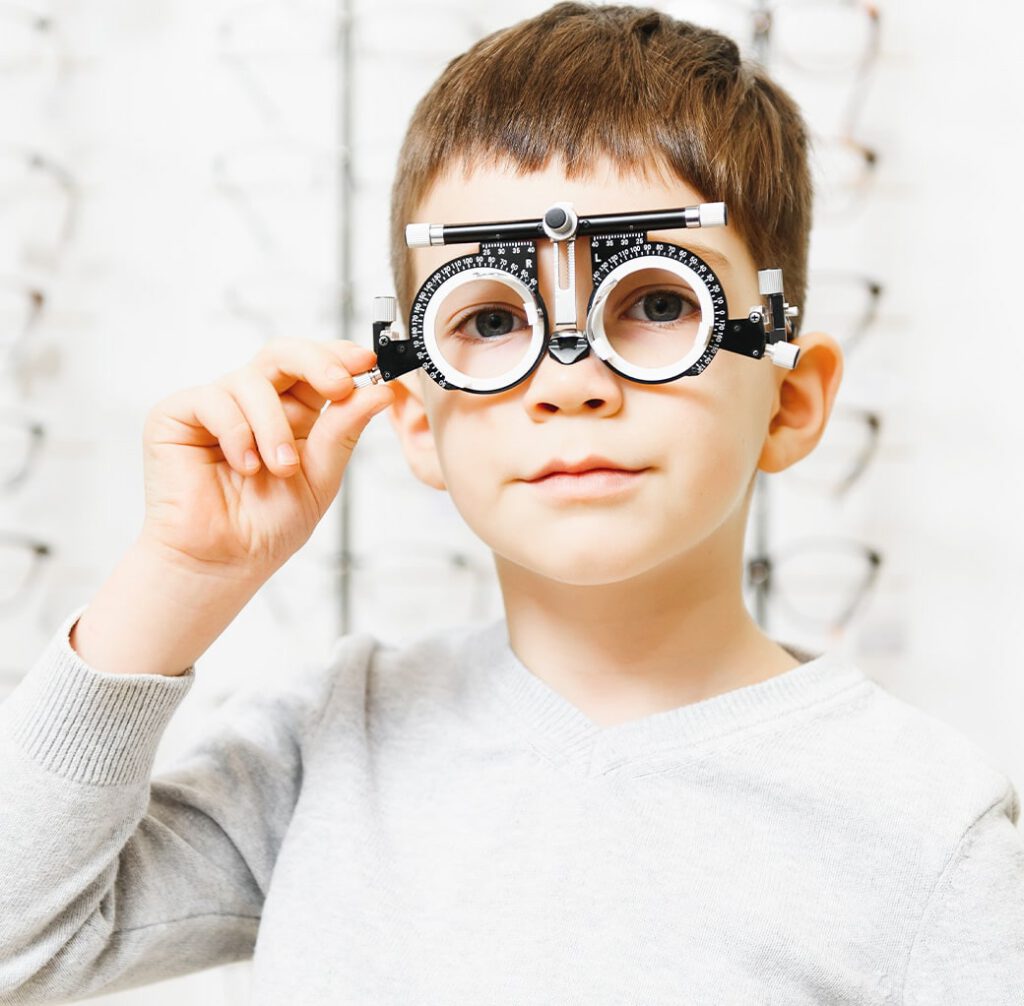 Watch Out for Signs of an Eye Problem
Eye conditions can develop at an early age, meaning your child may be used to a vision problem by the time they're reading and writing. If they have had a problem for a long time, they may assume their vision is normal.
Keeping an eye out for signs of vision problems in your child can help you know if it's time for an eye exam.
Some signs your child may be struggling with a vision problem include:
Consistently sitting too close to the television
Difficulty focusing
Frequent eye rubbing
Frequent squinting
Headaches
Struggles with seeing far away images
Trouble with reading
How Often Should Your Child Visit The Eye Doctor?
Regular eye exams are important as your child grows to help catch eye problems early and determine if their eyes are working well. Their eye exams become more comprehensive as they develop more visual skills and reach different visual milestones.
The American Optometric Association recommends the following schedule for children's eye exams:
First exam between 6–12 months old
At least one exam between 3–5 years old
Annual eye exams for ages 6–18
We may need to see your child more frequently if there's a risk of an eye or medical condition affecting their vision. During your child's eye exam, we can recommend an ideal exam schedule for your child.
We're Here as Your Family Grows
We understand the importance of good vision as your child goes through school. Our team can help identify problems related to your child's vision and recommend a treatment plan. You can count on us to care for your family's vision.
Book an appointment at one of our locations when it's time for your child's next eye exam.

We're Invested in Your Eyes
Feel confident in the care you receive from our team at Family Vision Care. We're always looking for improved technology and techniques to take care of your eye health and vision.
A visit to our office is an experience that is thorough and efficient. We take care of the whole family from 5 years old and up with comprehensive services, including eye exams, contact lens fittings, dry eye therapy, eye disease management, and more.
Find your next pair of unique frames to suit your style with the help of our friendly and professional team. Look, feel, and see your best!
Is it time for your next eye exam? Visit us today!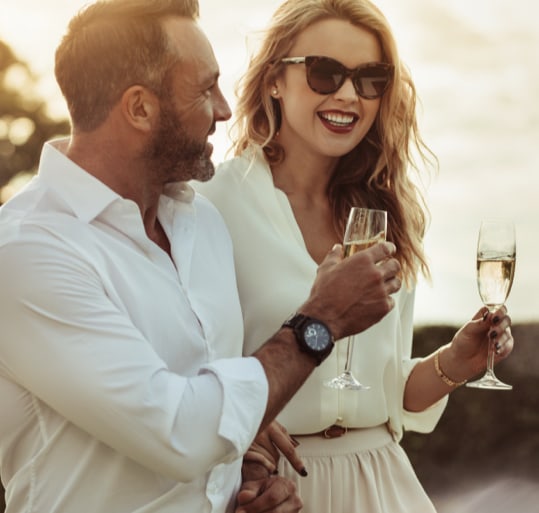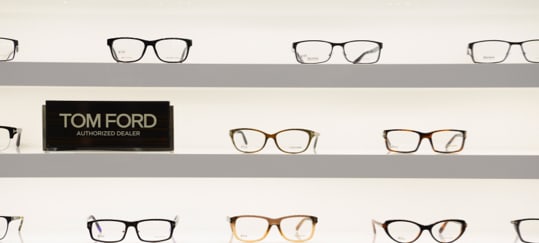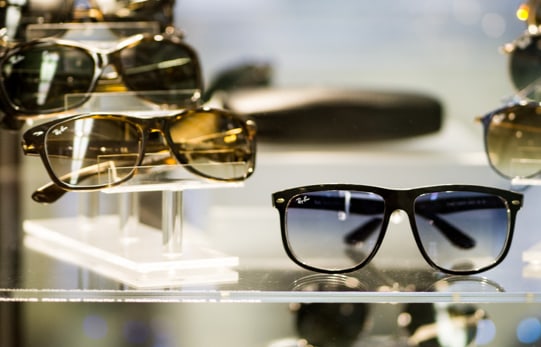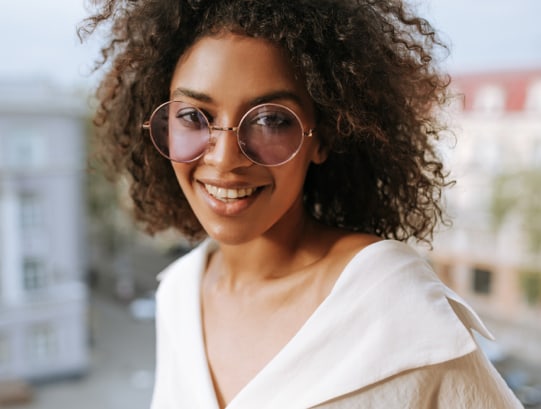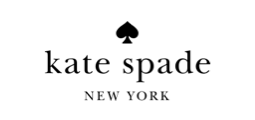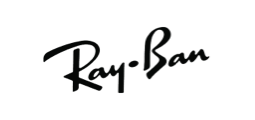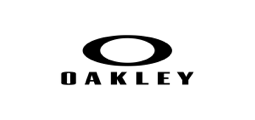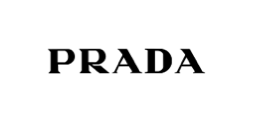 Our Locations
Baden
We're located at the corner of State Street and Holmes Avenue next to the United States Post Office.
400 State St.

Baden

,

PA

15005
Hours of Operation
Monday

:

8:00 AM

–

4:00 PM

Tuesday

:

9:00 AM

–

6:00 PM

Wednesday

:

9:00 AM

–

6:00 PM

Thursday

:

8:00 AM

–

4:00 PM

Friday

:

9:00 AM

–

1:00 PM
Cranberry
Find us on Robinhood Drive, just off Rochester Road. If you have any trouble finding us, feel free to give us a call.
4 Robinhood Dr.

Cranberry Township

,

PA

16066
Hours of Operation
Monday

:

8:00 AM

–

4:00 PM

Tuesday

:

9:00 AM

–

6:00 PM

Wednesday

:

9:00 AM

–

6:00 PM

Thursday

:

8:30 AM

–

1:00 PM

Friday

:

8:00 AM

–

2:00 PM
Mt. Oliver
Find us on Brownsville Road across from the Firehouse. Give us a call if you have any trouble locating our office.
119 Brownsville Rd.

Pittsburgh

,

PA

15210
Hours of Operation
Monday

:

Closed

Tuesday

:

9:00 AM

–

4:30 PM

Wednesday

:

8:00 AM

–

2:30 PM

Thursday

:

9:00 AM

–

4:30 PM

Friday

:

8:00 AM

–

12:30 PM
Wexford
11279 Perry Hwy Suite 309

Wexford

,

PA

15090
Hours of Operation
Monday

:

9:00 AM

–

8:00 PM

Tuesday

:

9:00 AM

–

5:00 PM

Wednesday

:

9:00 AM

–

6:00 PM

Thursday

:

9:00 AM

–

2:00 PM

Friday

:

9:00 AM

–

3:00 PM

Saturday

:

Closed

Sunday

:

Closed
Our Google Reviews